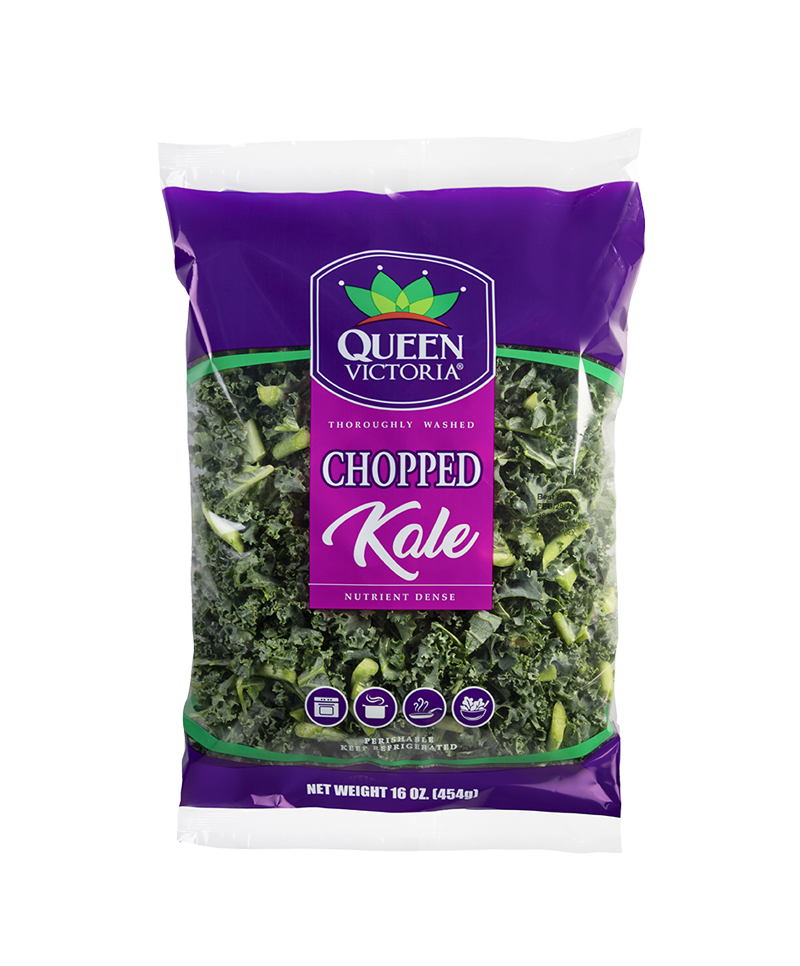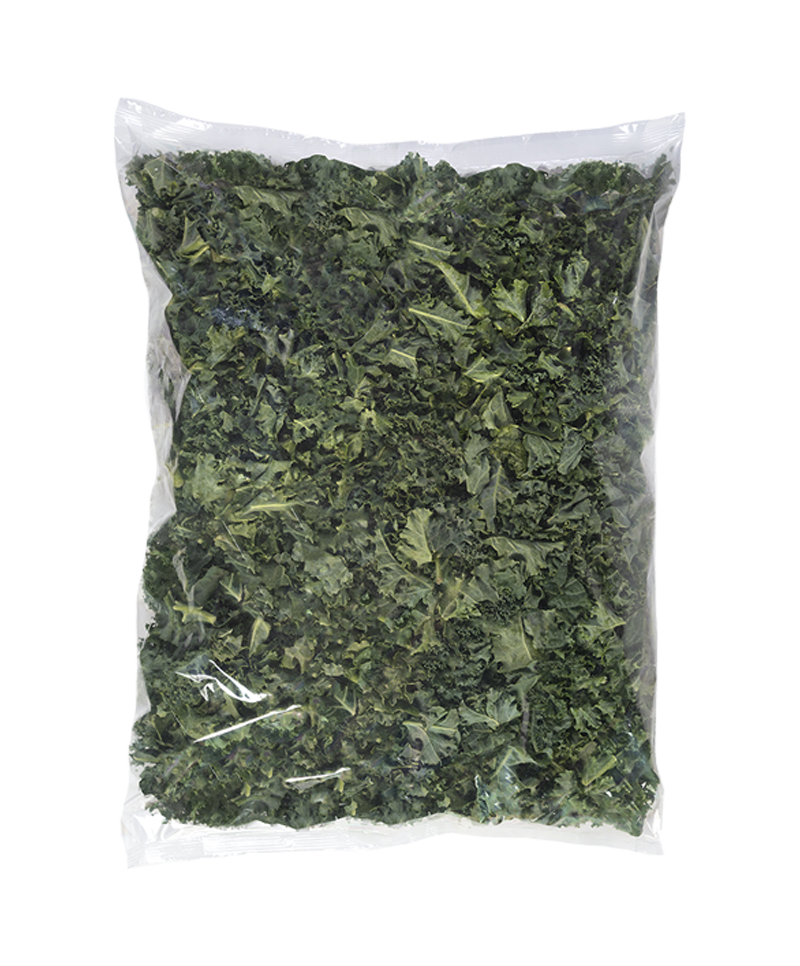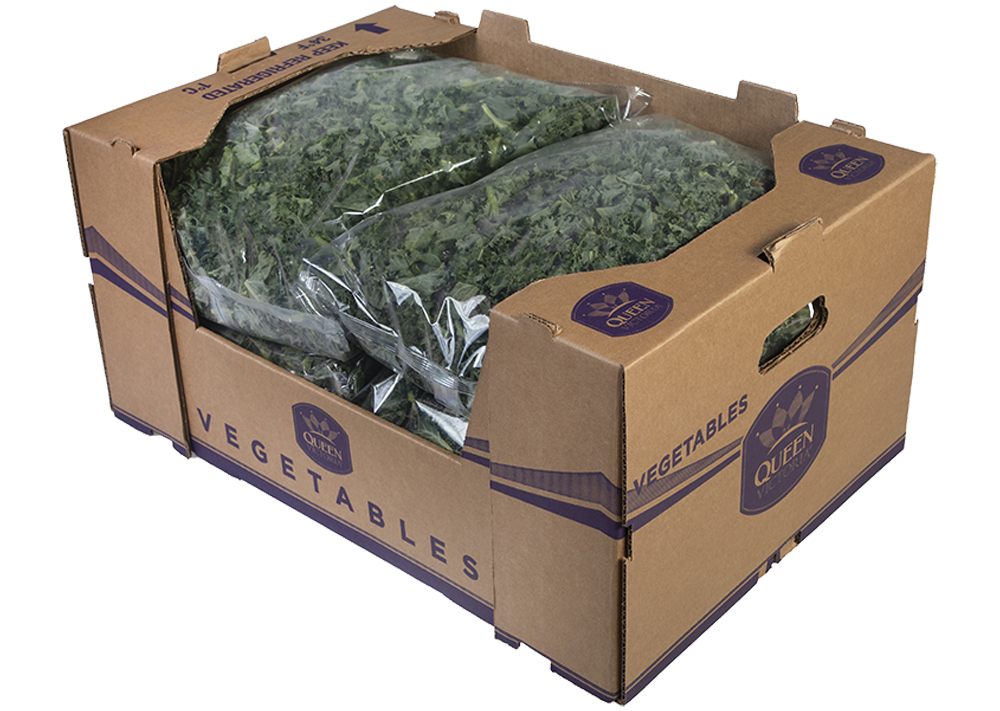 Chopped Kale – Foodservice
It doesn't get any better than this! Chopped kale is where it's at, nutrition-wise. Elevate your soups with a few handfuls of kale. Bring up your smoothie game with a toss (or two) into the blender. Even on top of the stove with a bit of garlic, kale will wow and delight!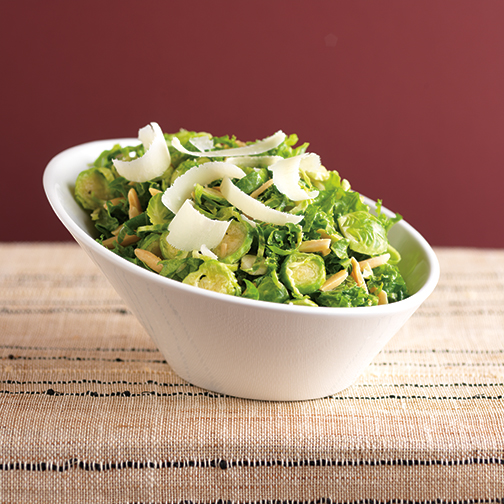 Cooking Tips:
Kale has made a name for itself in a variety of ways. Originally used as garnish, kale is now enjoyed as a salad, cooked on the stovetop, added to smoothies and soups.
Mix it up a bit by tossing kale with olive oil, adding a bit of garlic, then roasting until kale leaves are crisp.
Nutrition:
Good source of calcium, and excellent source of vitamins A, C, K and folate. Good source of fiber, and low fat.
Preparation Tips:
Queen Victoria's chopped kale is pre-washed and ready to use.