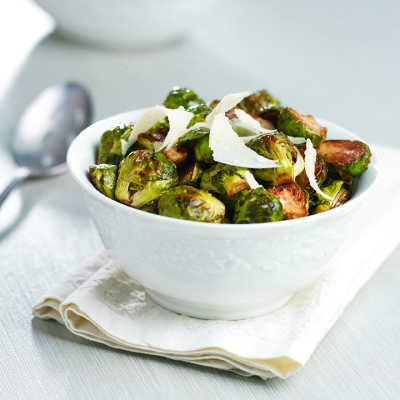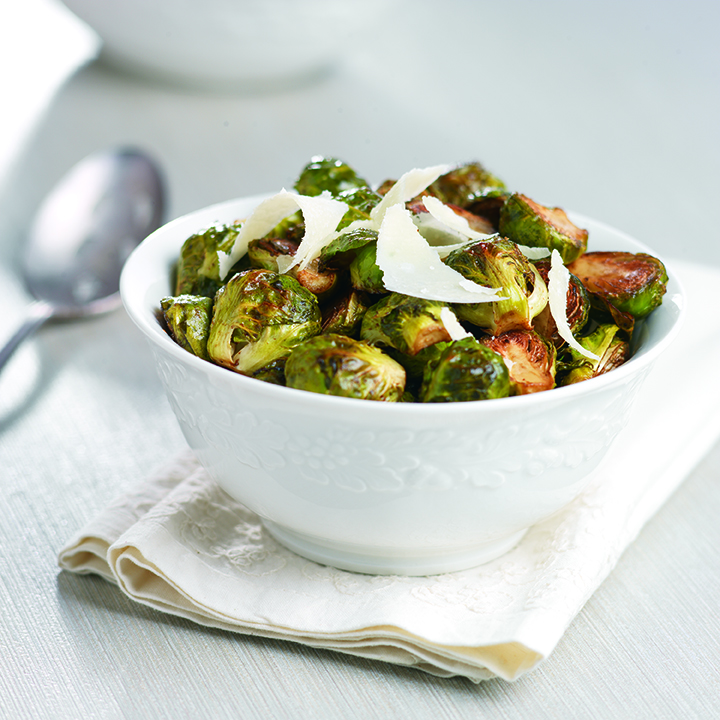 Ingredients
1 pound Queen Victoria Brussels sprouts, washed, dried, trimmed and cut in half
1 tablespoon olive oil
1 tablespoon balsamic vinegar
2 teaspoons lemon juice
1/2 teaspoon dry mustard
1/2 teaspoon kosher salt
1/4 teaspoon fresh-ground pepper
1/4 cup Parmesan cheese shavings
Instructions
Preheat oven to 375 degrees, using convection feature if available.
Place all ingredients, except cheese, in a medium bowl and toss to coat.
Spread mixture on rimmed baking sheet and bake, stirring occasionally, until golden brown and crispy (about 35 minutes).
Serve warm with a generous scattering of Parmesan cheese.