Prep & Use
Cut the leaves away from the center stems. The stems can be eaten, but they typically require more (longer) cooking time. Wash to dislodge any dirt. Keep the leaves a bit wet to allow them to cook more evenly.
Go old school!  Greens such as collards are traditionally cooked on the stove-top, with diced bacon. If you're looking for a vegetarian plate, then forego the bacon and instead, toss with olive oil and sliced shallots. (Hint: a bit of butter with the olive oil can enrich the flavor of the greens.)
Care & Handling
Avoid any greens with browned leaves or stems. Store in the crisper section of the refrigerator. Always wash fresh produce before consuming.
Nutritional Highlights
Great source of vitamin C, folate, beta-carotene, calcium and potassium
High in fiber
Low calorie
High in protein
Contains antioxidants
Anti-inflammatory and cancer-preventing properties
Nutritional Information Panel
Product Information
Product Guide
Field Pack Sell Sheet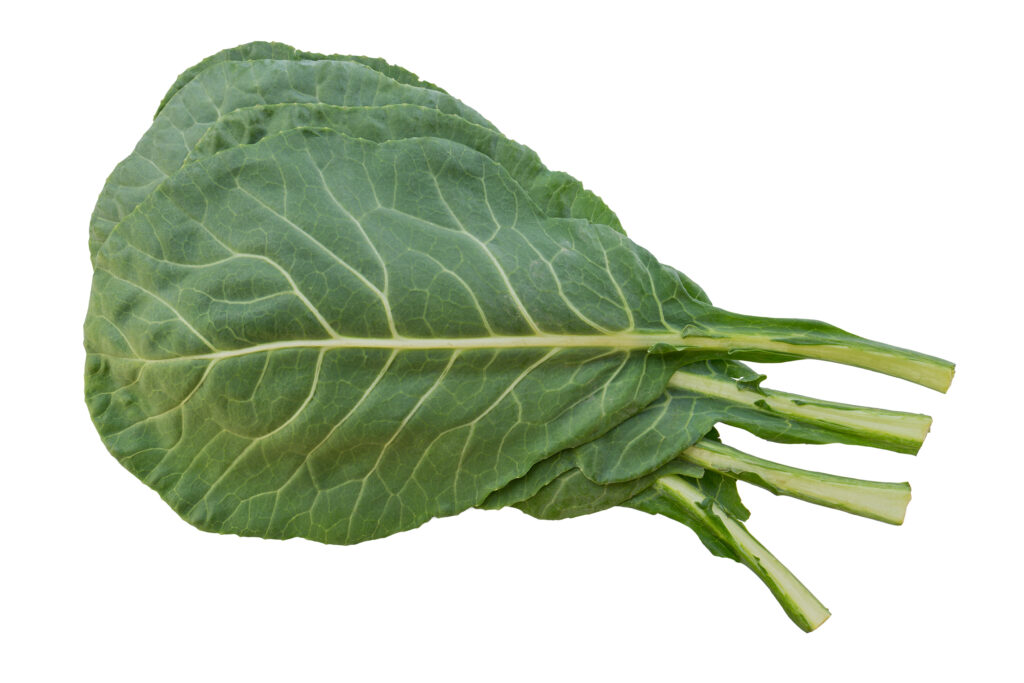 Shipping from
Yuma, AZ
mid November – early April
Salinas, CA
early April – mid November