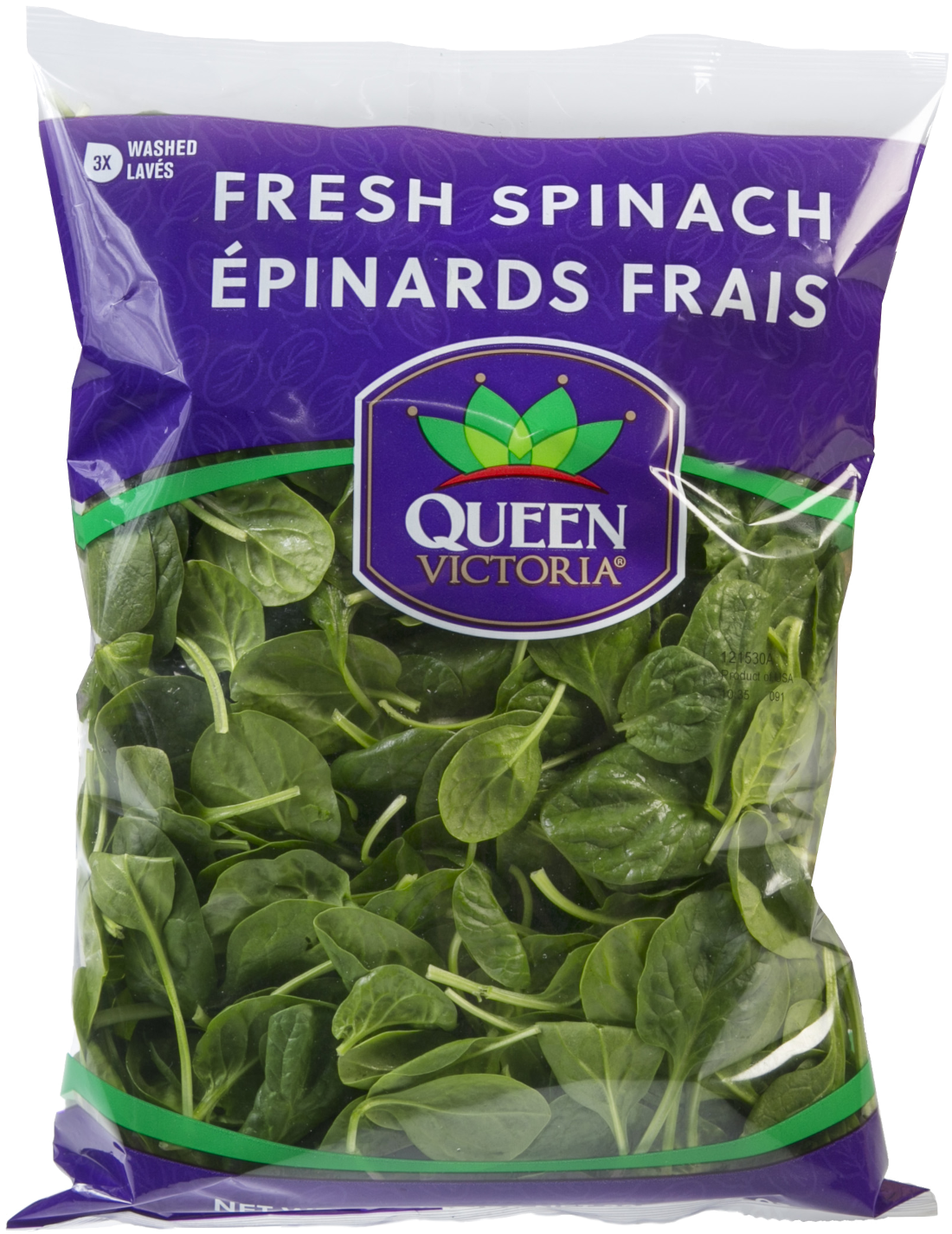 Spinach, a versatile leafy green for everyone!
Hungry for a salad? Want to incorporate your daily greens in your smoothie or dinner? Queen Victoria's Spinach is here waiting for you! Spinach is a versatile leafy green vegetable with its ability to be consumed fresh or by other storage techniques including freezing!
Queen Victoria packs Spinach into a convenient 10z bag! Enjoy the versatility of the leafy vegetable while being a good source of vitamin C, vitamin K and potassium!