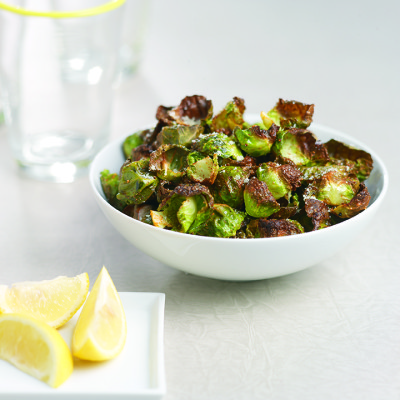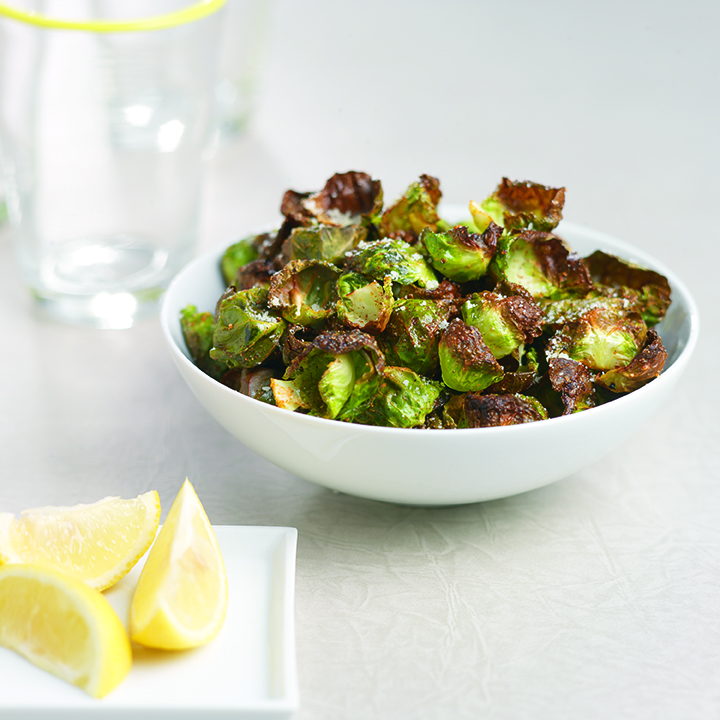 Ingredients
1 pound Queen Victoria Brussels sprouts, washed, dried, trimmed and separated into leaves
1 tablespoon olive oil
1/2 teaspoon garlic powder
1/2 teaspoon onion powder
1/2 teaspoon smoked paprika
1/2 teaspoon kosher salt
1/4 teaspoon fresh-ground pepper
1/4 cup grated Parmesan cheese
1/2 fresh lemon cut into wedges
Instructions
Preheat oven to 375 degrees, using convection feature if available.
Place all ingredients, except cheese and lemon, in a medium bowl and toss to coat.
Spread mixture on rimmed baking sheet and bake until edges of sprouts are crisp.
Remove from oven and allow to cool slightly on baking sheet. Serve with a sprinkling of Parmesan cheese and lemon wedges.