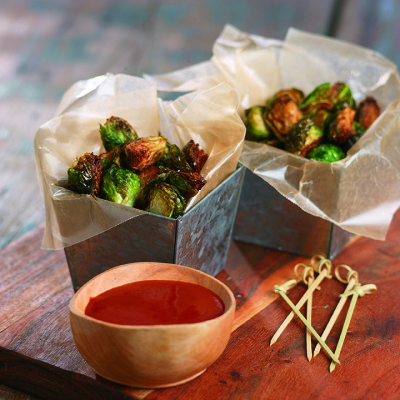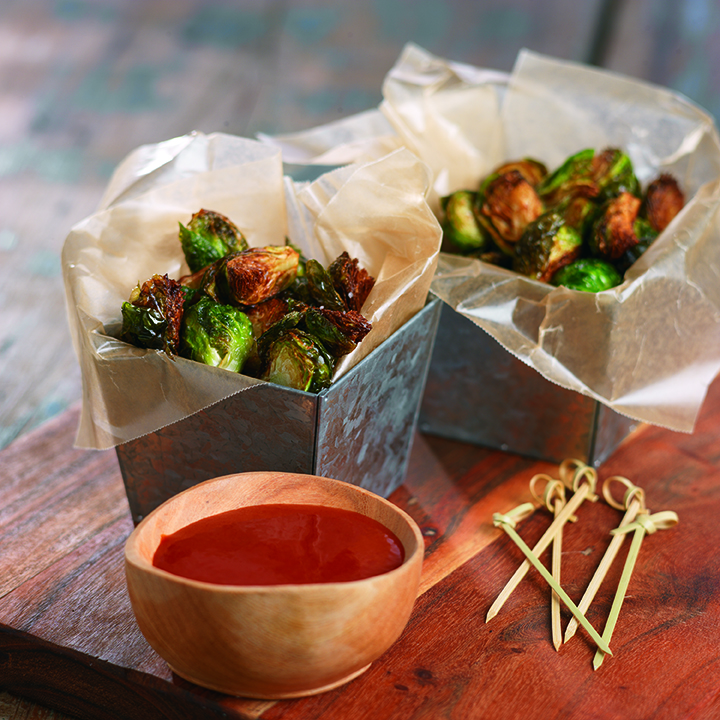 Ingredients
1 pound Queen Victoria Brussels sprouts, washed, dried, trimmed and quartered if large, halved if small
1/4 cup sriracha (Asian hot sauce)
Juice from one lime
1 teaspoon soy sauce
1/2 teaspoon kosher salt
Vegetable oil for frying
Instructions
Place 3 inches of oil in heavy pot over medium heat (or use deep fryer if available).
Use discarded Brussels sprout leaves to test oil temperature. When leaf immediately sizzles and crisps upon entering the oil, the temperature is right.
Fry Brussels sprouts in batches, draining on paper towels when golden brown. Sprinkle with salt.
While sprouts are frying, mix sriracha with soy sauce and lime juice. Serve as dipping sauce alongside of sprouts.