Prep & Use
It is important to separate the leaves before rinsing to thoroughly wash them. Pat dry excess moisture with a paper towel before using or storing. Leaves can be torn or chopped into desired size for salads, sandwiches and burgers.
Looking to simplify the preparation process? A salad spinner dries greens quickly and thoroughly.
Care & Handling
Choose lettuce with healthy outer leaves. Store lettuce in a plastic bag and put it in the refrigerator crisper. Always wash fresh produce before consuming.
Nutritional Highlights
Great source of vitamin C, folate, beta-carotene and calcium
High in fiber
Low calorie
Nutritional Information Panel
Product Information
Product Guide
Field Pack Sell Sheet - Butter Lettuce
Field Pack Sell Sheet - Bagged Leafy Herbs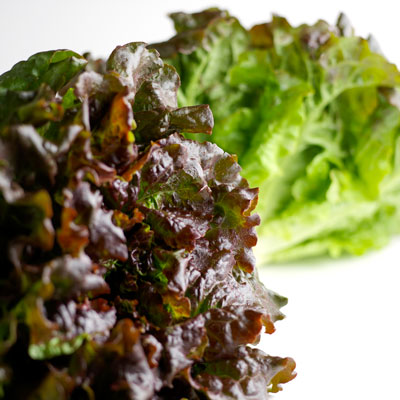 Shipping from
Yuma, AZ
mid November – early April
Salinas, CA
early April – mid November